FREE DOWNLOAD
Cheatsheet: 6 Top Strategies for Staying Safe At College



Is your child in danger at college?  Not if you let Pete Canavan, a retired University Public Safety Officer, IT Security Consultant and Self-Defense Instructor give you these top 6 strategies for staying safe at college.  We don't want our sons or daughters to get hurt or have problems - this information will help keep them safe while they are away from home and your protection so you can get some sleep at night!
In This Absolutely FREE Information, You'll Learn...
How To get "armed with awareness™"

Discover simple techniques so you stay safe no matter where you go.

How To Establish Your Limits

You must know your limits so you know when enough is enough!

How To Stay Safe Online

Learn best practices for dealing with ever-increasing cyber threats.

How To Secure Your Dorm Room & Valuables

Learn unique ways to secure your room and valuables from others.
You Will Achieve Immediate Results Using This Cheatsheet!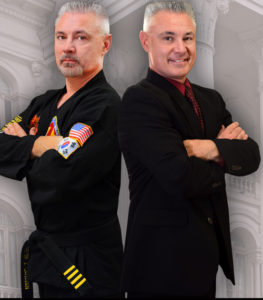 Hi, I'm Pete Canavan!
I am a retired university public safety officer, Founder and President of CampusSafetyUniversity.com, CEO of PJC Services, an IT & Web Solutions company, and Senior Master Instructor at The Hapkido TaeKwonDo Institute.  I have helped protect thousands of my clients and students from both online and offline threats to their personal safety for over 20 years.
This FREE guide will immediately improve the safety of college students, both online and offline through proven tips and techniques I have discovered over the past 20+ years.  Download the cheatsheet now, and you will discover exactly what I mean.  Stay safe!
Grab this cheatsheet & improve the safety of your child today!
FREE DOWNLOAD
Protect Your College Student Now!
Threats to personal safety on college campuses are at an all-time high.  For the first time, parents are more concerned for the safety and well-being of their child at college than anything else.  Risks from active shooters, hazing rituals, date-rape drugs, identity theft and so much more are things students a generation ago didn't have to worry about.  Get this info now and help keep your child safe during their time at college and beyond...