The Essential Guide To Surviving College Safely!
This is a must-have for every college student so parents can worry less and relax more!
The Ultimate Guide To College Safety provides students with a wealth of information in an easy-to-read format that will keep them safe during their college years and beyond.  Chapter summaries highlight critical points.

Step 1: Tell Us Where To Send It!Step 2: Check Your Inbox And Confirm!
We're giving you instant access to 3 important chapters.  Here is what's included for FREE:

Chapter 10: Dorm Room Security: Keeping You & Your Valuables Safe
Chapter 13: Active Shooter Preparedness & Defensive Actions
Chapter 5: Cyber-Security & Online Safety: Phishing, ID Theft & Cyber-Crime
Click the Buy Now button below to purchase the book now at a 25% discount for a limited time until August 31, 2018!
(note: payment will show PJC Services)
"After reading and applying the concepts from just the first chapter of this book, I have a huge boost in my safety awareness and confidence.  My advice is for every current and incoming college student to grab this right now!"

Anna R.


sophomore, Penn State University
"I bought this book for my son who is heading to college this fall.  All I can say is that my eyes, my wife's eyes and my son's eyes were opened!  There is so much great information in this book it should be required reading for all freshmen!"

Joseph F.


father of Texas A & M freshman
Chapter 1: Introduction To Personal Safety

This chapter starts your journey towards greater safety by helping you define your concerns and teaches you how to enhance your awareness of the people, places and objects around you in your new environment.

Chapter 2: Personal Safety Guidelines

Knowing your personal boundaries and what you will and will not tolerate is important to define.  Your routines, habits and comfort zones can pose a threat to your safety because they may cause you to become complacent, and fail to recognize a threat.

Chapter 3: Bullying & Hazing - Recognition, Types, Prevention and Tips

Bulling is not just limited to kids being harassed by other kids.  Adults, companies and governments can be bullied as well.  Discover the difference between direct bullying and indirect bullying and prevent it from happening to you.
Chapter 4: Cyber-Bullying - Taming the Digital Threat

There are ways to tame this digital threat, but it involves responsible online behavior, proper privacy settings in your online accounts and rapid response if you are cyber-bullied or receive a direct threat. This chapter details the steps you can take to protect yourself before and after being cyber-bullied.

Chapter 5: Cyber-Security and Online Safety

An interconnected world opens up an entire new breed of threats to your online security. Simply having a connection to the Internet means that your computer, tablet, laptop or phone is exposed to online threats.  Learn how to protect your devices and your data.

Chapter 6: Social Media and Cell Phone Do's and Don'ts

Social media keeps us connected with friends and family which is a good thing.  But this information can be used against you if something is posted that you may regret. Cell phones do so much for us, but they can distract us from what is happening nearby.
Chapter 7: Alcohol Responsibility / Party Drugs / Prescription Meds

College and drinking will always be linked, but excessive drinking can affect your health as well as your judgement.  Mind-altering "party drugs" and the abuse of prescription medications may cause serious health problems. Their role in date rape is no joke.

Chapter 8: Travel Safety - Around Campus / At Home / Semesters Abroad

No matter where you travel, either across campus or across the ocean, staying safe while you are moving from place to place can be a challenge to your personal safety.  Any time you are out and in public or unfamiliar areas, you need to heighten your awareness.

.

Chapter 9: Credit Card and ATM Safety

Credit cards can be a valuable tool for controlling and managing your finances, but there is a right way and a wrong way to use them. Card skimming, fraud and safety are packed into this chapter as well as ways to stay safe when using ATM machines.
Chapter 10: Dorm Room Security – Keeping You and Your Valuables Safe

You want to believe that the people who live in your apartment, on your floor or in your building are good people. That doesn't mean you shouldn't take basic security precautions with regard to securing your dorm room and your personal valuables.


Chapter 11: Personal Safety Alarms and Apps

Devices can be held or worn, are relatively inexpensive and can be programmed to send the user's GPS location, audio and video to a set of contacts when a button on the device is pressed.  Apps work the same way, but are activated when the user presses a button on the phone.

Chapter 12: Physical Threat Self-Defense / Safe Dating / Sexual Harassment / Rape Prevention

When things progress to a certain point, it becomes necessary to physically defend yourself. Threats of physical harm or sexual assault demand a decisive and immediate response.  Self-defense techniques are explained in detail with step-by- step high-res photos.
Chapter 13: Active Shooter Preparedness & Defensive Actions

Schools are targeted by active shooters 17% of the time.  This chapter explores three specific steps to take during an active shooter event to give you the greatest chance for survival.




 

Chapter 14: Terrorism

Terrorism is a very real problem for colleges in the US as well as those abroad.  One of the most dangerous threats to personal safety on college campuses from terrorist attacks come from what have been termed the "lone wolf."  This chapter addresses the reasons why colleges are targeted.

Chapter 15: Building Self-Confidence

Lack of self-confidence is a problem for many people and is sure to draw unwanted attention from bullies or others who are looking to take advantage of them.  This chapter details how to go about building your confidence and self-esteem for long-term success.
Chapter 16: The Altitude Of Your Attitude

Your attitude is critical. You must be very careful what you choose to think. A positive attitude is conducive to success. A negative attitude is not. This chapter discusses the 4 attitudes to adopt for success and also the 2 main types of attitudes.




 

Chapter 17: Health, Fitness and How to Avoid the "Freshman 15"

Many college students fall victim to poor health because they lack time due to pressing work and class schedules. They also eat at times they normally do not.  All this leads up to a decrease in health and fitness. This chapter includes ideas for healthier eating and simple exercise tips.

Chapter 18: Safety Tips For Women

Women have a unique set of safety concerns. This chapter lists dozens of ways you can keep yourself out of harm's way and stay safer during your college years and beyond.
If you enjoy the featured three chapters today, you can purchase this 242 page essential guide for college students.  If you are the parent of a high school junior or senior who is going to be heading off to college, this guide is a must-have.  Help keep your college-bound student safe from the countless threats to their personal safety when away from home and your protection.  This book is the next best thing to you being there!
Purchase the physical 6x9 softcover or Kindle version from Amazon here.
Purchase the physical 6x9 softcover or Nook version from Barnes & Noble here.
Purchase the physical 6x9 softcover book direct from this site through Paypal and save 25% until August 31, 2018!
Click the Buy Now button below...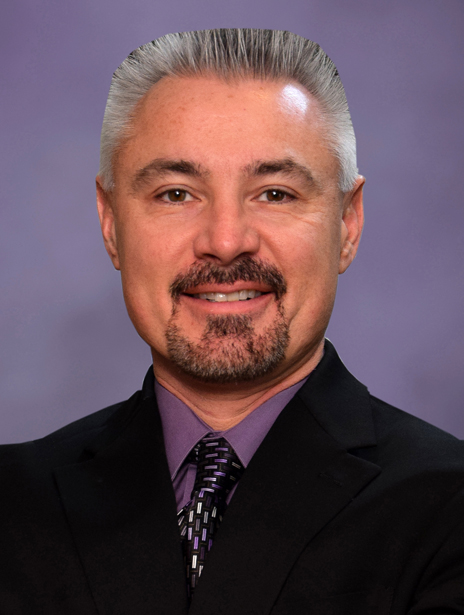 Pete Canavan
Pete Canavan is well qualified to author a book about both on-line and off-line safety for college students.
First, he has worked as a university public safety officer and seen things from the inside that has allowed him to analyze and tailor specific information for students.
Second, he has owned and operated PJC Services, an IT and Web Solutions firm since 1995 and been instrumental in keeping his clients' computer systems, email and web sites secure.  His expertise in this area can help keep students' computers, phones and social media accounts safe as well.
Third, as a martial arts master at the Hapkido Tae Kwon Do Institute, he has trained and taught others for over 20 years.  Hundreds of men, women and children now know how to protect themselves from physical harm as a result.  This training also instills in students the mental tenacity, discipline and fortitude to succeed in all areas of life.  His expertise can help keep students safe from physical harm.
Fourth, Pete has authored several books on self-defense.  The Self-Defense Survival Guide is a beginner's guide to physical safety and personal protection.  The Corrections Officer Knife Attack Self-Defense Training Course details specific defensive techniques against knives, shivs and other edged weapons.  The College Campus Safety Officer Defensive Tactics Course is for public safety officers, law enforcement and other officers and provides essential information regarding self-defense, escort and restraint techniques and weapons defenses.  Another book, The Altitude Of Your Attitude in the personal development space stresses the importance of attitude on achieving success.
Fifth, Pete has also written articles for various periodicals, both on-line and off-line and has been interviewed on national radio programs in relation to his expertise on self-defense and personal safety.
For more information about Pete including interview requests, media appearances, article writing requests, training and consultations, please visit his personal web site at http://PeteCanavan.com.
What Are You Waiting For?
Get Instant Access to 3 free chapters of The Ultimate Guide to College Safety today!